It seems that the cold weather is coming in more like a dam-break and less like the trickle of a faucet this year! One day, we were choosing between shorts or jeans, and the next day we were digging our winter coats out of the back of our closets. As you prepare yourself and your family for the incoming cold-weather months, don't forget to prepare you home as well! Yes, that is right— in the same way that we need to prepare ourselves for the Winter by getting out our gloves, hats, vitamin-C, heavy blankets and cozy socks; we need to prepare our homes for the changes they could go through due to those pesky winter temperatures. Here at Shurm Homes, we know that knowledge is power when it comes to home prep, and we have compiled some of the top tips to help you make sure your home is as safe and comfortable this Winter season as you are!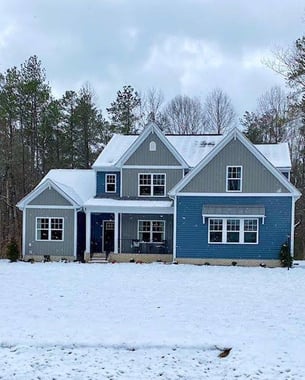 This may seem like a "no-brainer," but checking your heating before the cold weather sets in can be an absolute life-saver (LITERALLY!) Make sure that your home is up to the task of keeping your family warm and cozy. An HVAC inspection can insure that your home is venting properly. This can cut down your risk for Carbon Monoxide poisoning.
Make sure that you test your Carbon Monoxide and Smoke Detectors. Winter is the season that averages the most house fires per year! Of course, one of the goals of this list is to show you a few ways to avoid having those alarms sound, but we want you to be as prepared as possible in the case of emergency. If your detectors are beeping, it is likely time to change out those batteries. A new set of batteries before the winter months is never a bad idea! While you are in the mindset of checking your alarms, don't forget to go over a family fire plan with your loved ones. Pick a meeting spot outside that you all know to gather at, and even do a fire drill to make sure everyone is up-to-date on fire safety information!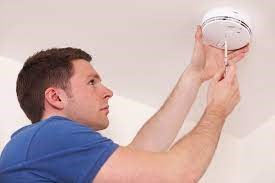 Take a Look at Your Trees!
Before the first snow of the season, take a moment to look at the trees that are surrounding your home. Look for any that look like they may be dying, fractured, or limbs that look particularly weak. When we think of snow, we often think of light, fluffy flakes. However, when snow piles onto the limbs of trees, it becomes very heavy. This, plus freezing temperatures can leave limbs weighed down by heavy, icy snow that can cause a break which may cause damage or injury. It is important to nip this problem in the bud (or "limb") before such an issue occurs.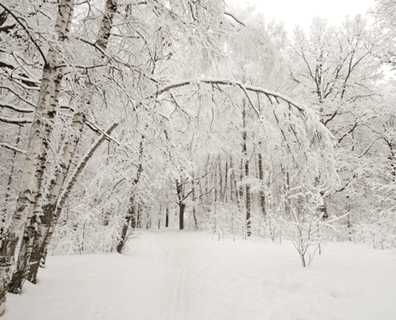 Once the trees around your home are bare, it is time to clean out those gutters! During the fall, leaves… well… fall. This leaves your gutters packed with fallen leaves, leaving no room to do their job accurately. Water can sit on and between the leaves in your packed gutters and cause them to overflow. This leaves dripping water to fall down the sides of your home and cause deterioration the exterior of your home. Not to mention that overflowing water that freezes into icicles can be very dangerous!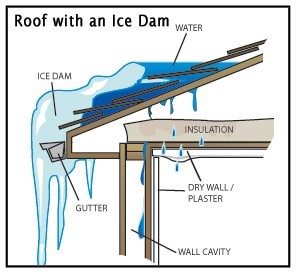 Don't Forget About Your Pipes!
Pipe bursts can be expensive and debilitating. It is so important to make sure that you are doing your due diligence to get ahead of the effect that winter weather can have on your pipes. Make sure that you drain all of your outdoor faucets. Sprinklers outside should also be blown out. You can have a professional come out and "winterize" your sprinkler system for you so that you can rest easy knowing it wont be a problem. On particularly chilly nights, when the weather is going to drop to or below freezing, it can be helpful to drip your faucets. Even the lightest movement of water through the pipes (a very slow, steady drip) can help keep the water from freezing in the pipes. It also will help to open the doors underneath your sinks to allow the pipes to be warmed by the air in the home. (If you are doing this step—PLEASE make sure that the items under the sink that are unsafe for children and your furry friends are REMOVED from the exposed area under the sink!) It is recommended that you keep the home at one temperature at all times of the day if possible to ensure that temperature changes do not aid the freezing of your pipes.
Whether this is your first year in your own home, or your 50th year in your own home, we want everyone to enjoy the winter and holiday season with their families. This should be a worry-free time of laughter, making memories, time spent with loved ones and engaging in all of your yearly traditions! We hope that you have been able to take away something helpful from this article that you can implement in your new Shurm Home!