FALL is upon us, and Chesterfield is buzzing with activities in and around the area that you and your family can participate in this Autumn to celebrate! Shurm Homes has found some of the most fun things that you can do in this fall after nestling into your new home in the highly-sought-after community of Pennwood Estates!
1.) Visit the Berry Farm!
Take a trip down Hull Street Road and visit the Chesterfield Berry Farm for a fun-filled day with the whole family! With an 8 acre "dino maze," funzone, barrel train ride, wagon train ride, fun hat mazes, fun hay slides, pig races, animal corral, paintball target shoot, & corn cannons, there is so much to do! After you have experienced everything the CBF has to offer, take a hayride to pick out your favorite pumpkins and gourds! With many different admission packages and tickets available, there really is something for everyone! Check out their website to stay up-to-date on all of their events and learn how to get tickets!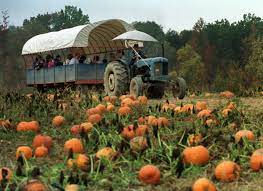 2.) Take An Apple-Picking Trip In The Mountains!
Pack up the car and head to Charlottesville for a day full of apple-picking and apple donuts, because Cater Mountain is THE PLACE TO BE in the fall! There is so much to do for the whole family, with food, ciders and beers, apple cider slushies, gorgeous mountain views, space for kids to run, and of course, miles and miles of apple orchards where you can pick many different types of apples!
Visit their website to get more information about getting tickets— and don't forget to clear up your camera space before you go for all of the fantastic photos you are going to take while you make memories with your family!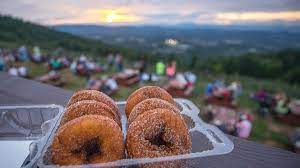 3.)Catch an Old Halloween Movie at the Byrd Theatre!
In 1928, the Byrd Theatre opened its doors for the first time as a film-only venue in what is now known as Carytown in Richmond Virginia. It was viewed as an architectural masterpiece at the time, and still looks stunning today. Well into the 21st century the Byrd Theatre continues to be a Richmond staple. In October, the Byrd has a line-up of Halloween Movies on schedule. Since the Byrd is a one-screen movie venue with a small lobby, please bring a jacket. It is customary to wait outside for the movie time since there is not enough room in the lobby to house everyone waiting for entry. You can find movie times and ticket information on their website! For those who like the scarier side of the fall, the Byrd Theatre is known as one of the most haunted places in the city!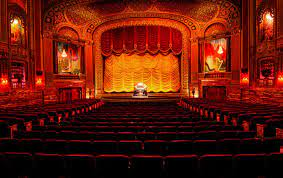 4.) Go To An Adults-Only Halloween Party!
Many bars and restaurants have Halloween events, however if you are looking for a fun Adults-Only Costume party with live music and prizes, Uptown Alley's "Boos and Brews" event is the place to be in Chesterfield. This is a 21+ party that will include indoor and outdoor bars, 2 live bands, and a Halloween costume contest with a $1,000 prize. This year, the event will take place Saturday, October 30th at 7pm! You can find more information about the event and how to get tickets on the event's facebook page!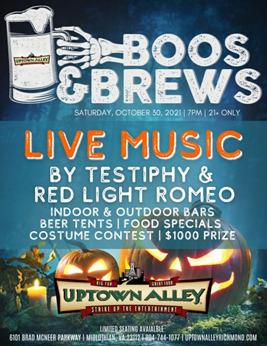 5.)Attend the Scott's Addition Pumpkin Festival!
Scott's Addition is a popular place to head to on the weekend with its many breweries, cideries, and fun bars/restaurants for the entire family. On Saturday, October 16th the Scott's Addition Pumpkin Festival will take place on Arthur Ashe Boulevard. This free-admission event includes live music, fall treats and food for sale, as well as beer from local breweries! There are even costume contests for kids, adults AND four-legged friends! Head over to the facebook page for the event for more information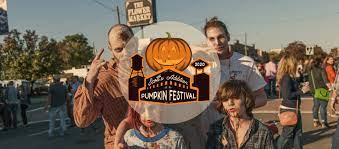 6.) Head to the Botanical Gardens for the Harvest Fest!
On Saturday, October 23rd from 9am- 9 pm and Sunday, October 24th from 9am-5pm, Lewis Ginter Botanical Gardens will be hosting their Harvest Fest. This 2-day event will have live music, adult beverages, food, and family-friendly activities. Whether you are watching the pumpkin-carving demonstration, building a Fairy House with fall materials, or even listening to "scary" stories, you are guaranteed to have a great time! Check out the event's Facebook page for all the details!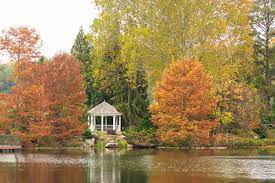 7.) Experience the Richmond Folk Festival
The Richmond Folk Festival is one of Richmond's most popular events of the year! From October 8th-10th you can experience a wonderful celebration of music and culture with a whole line-up of performing artists! Bring a blanket, or even some chairs, and enjoy a showcase of talent and community. There is no cost of admission, but make sure that you bring some cash for beverages and YUMMY food! You can find information about the history of the festival, as well as the musical line-up on their website.
There is nothing quite like the feeling of fall in the air, and we really hope that you now have some more events to add to your calendar! There is so much to do in the fall, but no matter what you plan on taking part in, please remember to be safe and have fun!