With Summer fast-approaching, our calendars will soon be full of activities that bring us outside and into the sunshine! Going to the beach, soaking by the pool, amusement park trips, and more will consume some of our free time. However, it is equally as important to make sure that the time you spend in and around your own home is enjoyable during these hot months as well.
At Shurm Homes, we have many different options available to help enhance your home and yard so that your enjoyment of the summer months is not limited to vacations and day trips! Our Designer will be able to help make your vision a reality during your design appointment—but here are a few ideas to help craft that vision, and get your Pinterest board started!
A concrete patio is a simple, yet game-changing element for backyard entertainment! Patios offer space away from the grass that is perfect for entertaining or just enjoying that summertime air. Imagine filling your patio with outdoor furniture, maybe even a firepit, and enjoying an icy beverage as the sun goes down. This is also the perfect area to place your grill for the summer cookouts! Some of our communities, such as Brickshire and even offer a patio as part of the included "Standard Features!"
Add a Deck or Screened-In Porch
Decks and Porches are often some of the first things that come to mind when thinking about the enhancing the exterior use of a home. Here at Shurm Homes, you will find our hand-crafted decks and porches are the best place to enjoy some summer sun! With the right rugs, seating, and maybe even a television for those sunset baseball games, you will never want to leave! Our screened-in porches provide ultimate protection against bugs, with the screens running, not only AROUND the porch, but also UNDERNEATH—so there are no bugs crawling into your entertainment area! Whether you are listening to the kids playing in the back yard, enjoying some food, watching the game, or catching up with friends, your deck or screened-in porch just might be your new favorite place to "chill," even when the weather is warm.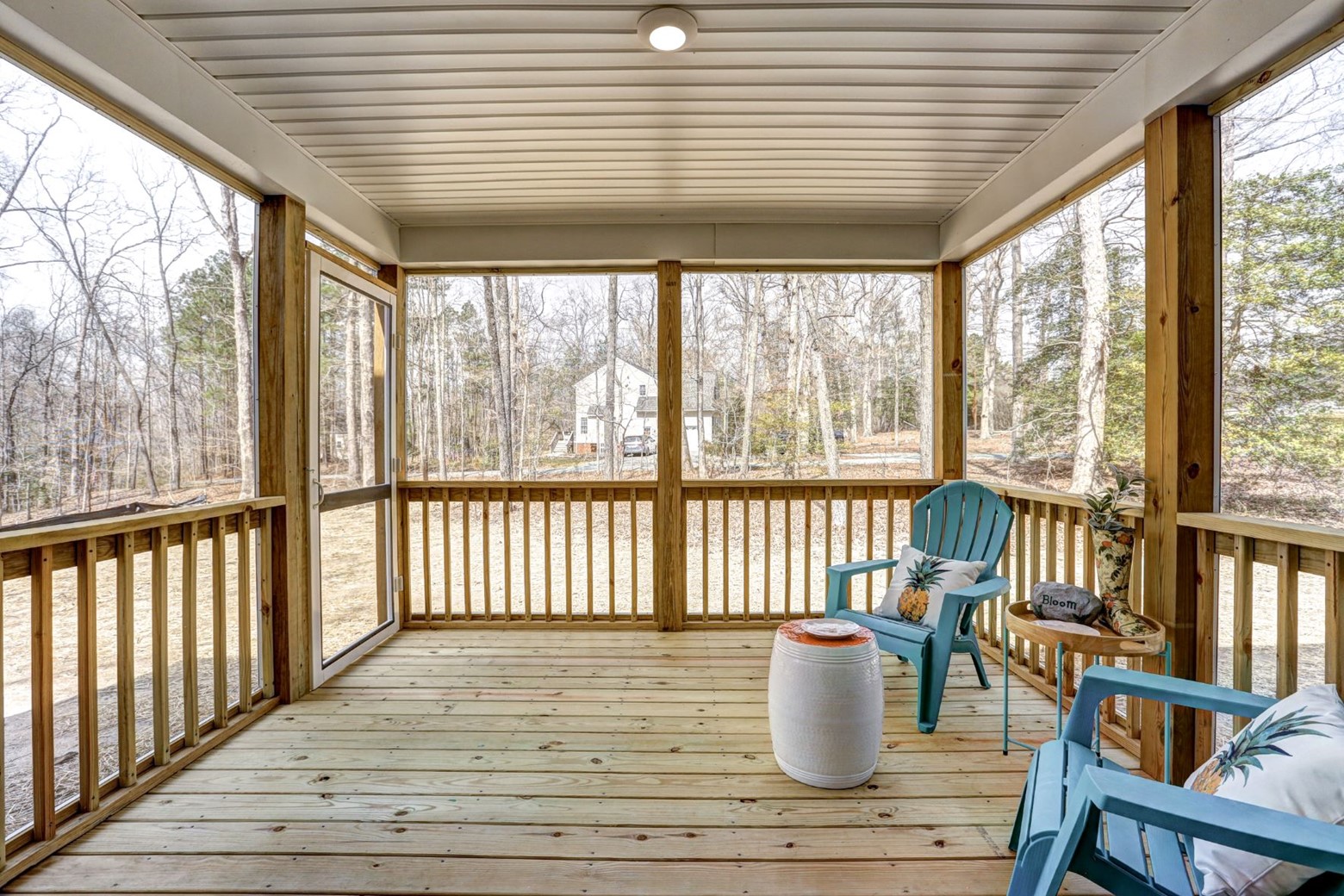 Create a Space for Cooking Outdoors
As they say, the kitchen is the heart of the home, and at Shurm Homes, we believe there is never too much love to go around! So why not add an additional kitchen outside! You will never have the fear of missing out on the fun being had at a party outside if you have an outdoor kitchen! Cooking in an outdoor kitchen makes cooking feel like a brand-new experience. Outdoor kitchens also bring a luxurious feel to the backyard that will wow your guests as you prepare a meal without needing to commute in and outside of the home.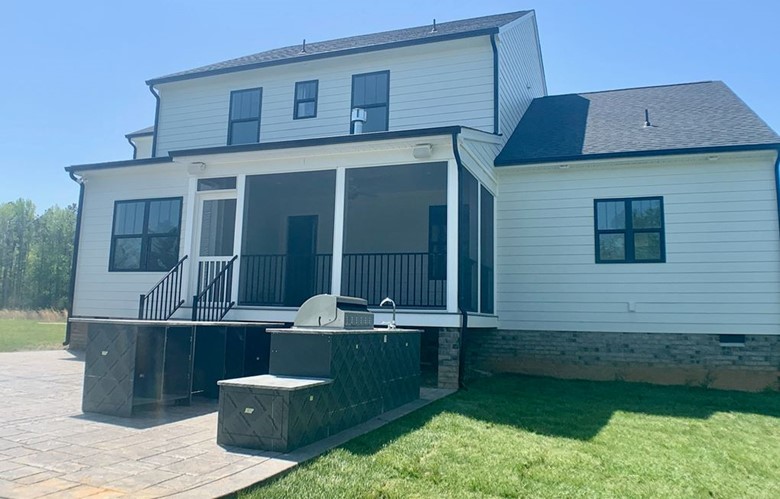 One of the most underrated features for outdoor entertainment is the driveway! Whether it's shooting baskets, drawing with chalk, or riding on roller skates, a Paved Driveway can undoubtably provide a safer alternative for summer fun than playing in the street! Paved driveways allow for playing in the sprinklers without flooding the front yard, and a place for the adults to set up chairs and watch the kids play from the comfort of their property! There may even be options for you to extend the driveway for more space to play. Don't let your driveway be a second thought when you are building your new home!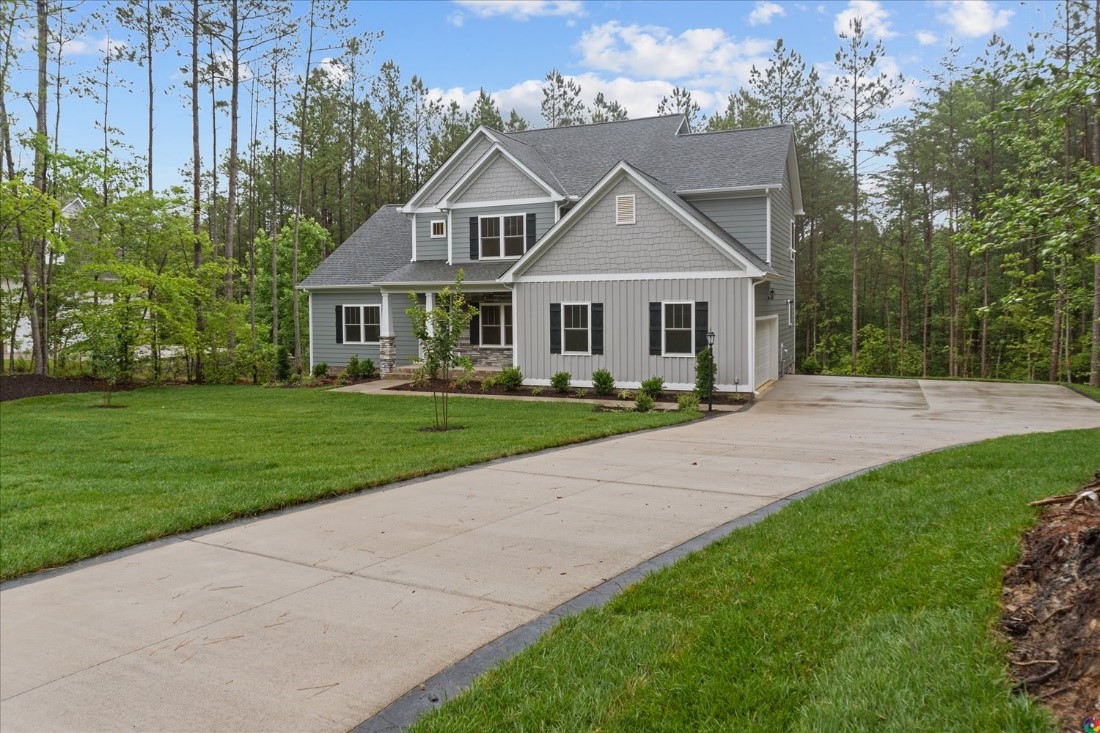 Bring the HEAT with an Outdoor Fireplace
What is a summer without S'mores? Go no further than your own patio for the bon-fire treat when you build an outdoor fireplace on your new home! The ambiance of a fireplace on your patio will be unmatched, and you are sure to find yourself unwinding after a long day in the sun next to the crackling fire. It is the perfect embellishment on a hand-stamped patio that will take it to the next-level! This envy-worthy feature will have all of your friends talking!